Maybesoon release new official video 'Everfall'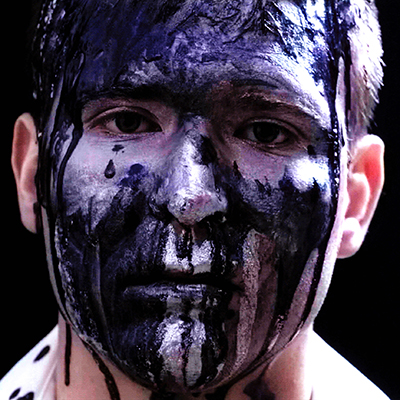 USA, 2019-Dec-08 — /EPR Network/ — The electropop duo known as Maybesoon has released their latest official video, "Everfall." It has been proudly published as an independent release without the involvement of the corporate music industry on the Hill Street Records record label. A joint effort exhibiting drama, songwriting, stage direction and precise studio production, "Everfall" presents Maybesoon as a visual music project fans of any art form can appreciate. See below for link to "Everfall," the official video.
Maybesoon (stylized maybesoon) are recording/visual artist Jayme Woj and producer Alan Bukowiecki. They cite as main musical influences Bjork, Pet Shop Boys, Robyn, Radiohead, Erasure, and Swedish artist Jonna Lee. Maybesoon's own sound on "Everfall" takes elements from each of these and adds many fresh and unique elements for a melange all their own.
The official video for "Everfall" has a coherent character from start to finish exhibiting all the duo's talents – which is to say, there's a lot of art packed in there.
"We are currently creating a series of singles and music videos that fuse electronic music with body paint and new emerging technologies to give our fans unique audiovisual experiences," write Maybesoon in their current official bio.
This amalgam of artistry makes plenty of sense, considering the pedigree of the musicians. Woj and Bukowiecki both come from musical theater, with the former performing as a Hollywood actor, singer, visual artist and stunt performer, the latter as a Broadway musician, conductor and composer.
Asked to describe the overall meaning of "Everfall," Maybesoon write, "Everfall was written during a time when frontman Jayme Woj experienced the loss of multiple family members and close friends in quick succession. He wrote the lyrics about the struggles those closest to him were experiencing as they were all forced to navigate and cope with the loss of their loved ones."
"Writing the lyrics was really my way of trying to make sense of all the different ways people around me were processing their grief," says Woj. "I never intended to actually put it to music. A few months later … I played a character who was helping his lover move through the stages of grief. Working on the film was a very healing experience for me … After we finished the film I wanted to honor both the loved ones I lost and the character I played who helped me cope, so Alan and I put the lyrics to music."
The full, in-depth interview may be read at the band's official website (link provided below).
"Everfall" represents the sophomore release from Maybesoon, their debut being "Reverie," also on Hill Street. It appeared in summer 2019.
"Everfall" by Maybesoon on the Hill Street Records label is available from over 600 quality digital music stores online worldwide now. Get in early, electropop fans.
-S. McCauley
Lead Press Release Writer
"everfall" by maybesoon –
https://www.youtube.com/watch?v=ZcQlN8vHdvE
Official maybesoon Website –
maybesoon Official Interview –