Sherrell Mitchell releases new single 'No Turning Back'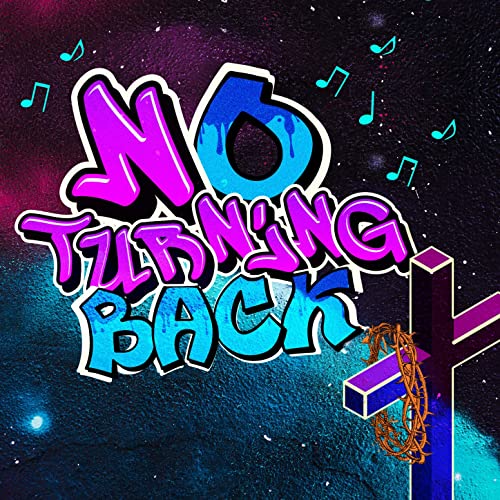 SEATTLE, USA, 2020-Mar-25 — /EPR Network/ — The Singer/Songwriter/Producer of Gospel music….Sherrell Mitchell has released his latest official single, "No Turning Back." In addition to the considerable talents of Mitchell, the single also features the performance of Kevin "Rappin Rev" McAfee. This song has been proudly published as an independent release without the involvement of the corporate music industry, although it is on Psalm 96 Records which is the label that Sherrell has recently Started.
With turns of both innovative and traditional gospel underpinnings, as well as an old-school hip-hop flavor, "No Turning Back" shows yet again that Sherrell hasn't run out of ideas by any measure. "No Turning Back" has a little something for everybody.
Some of Rell's main artistic influences, are legends of Gospel, Christian, and Jazz music genres. Take 6, Israel Houghton, Fred Hammond, John P Kee, Kirk Franklin, Cora Jackson, L. Spencer Smith, Wintley Phipps, TaRanda Greene, Hillsong, YPJ and FVC, Chick Corea, Jeff Lorber, Hezikiah Walker, Darrel Hawk, and Vivian Perryman.
Asked to describe the overall theme of "No Turning Back," Sherrell writes, "It asks a simple question and makes a declarative statement: 'Will you decide now, to follow Jesus? No turning back — no turning back.'" The track's title and lyric chorus come from the popular hymn, "Will You Decide Now to Follow Jesus."
Sherrell is a Friend, a Father, a Veteran, a Teacher…but above all…A Lover Of God. He developed his love for music early in Church and taught himself to play the piano by ear. Since then he's grown musically through private lessons, college classes and some Great Mentors (Kay Classy, Steve Byrd, Neal Jones, Grady Austin, Phil Curry, and Cora Jackson).
"All things are possible with God and I'm truly grateful for the Beautiful Gift Of Music that He has entrusted me with."
Sherrell is currently the Music Director at Immaculate Conception Church in Seattle. He also works with other local ministries in the area, The Matt Talbot Center, Cora Jackson's Judah Song Choir, and his ensemble singers "The JLM Worshipers" In 2016, he released 2 CDs, "The JLM Project" and "The Mass Of New Vision." In 2019 he released 3 singles "Salt Of The Earth", "Hear O' Israel", And "I Believe"
His mission statement is: "Spreading the Gospel through musical expression 1 song at a time for an Audience of 1 as the world listens on."
"No Turning Back" by Sherrell Mitchell on the Psalm 96 Records label is available from over 600 quality digital music stores online worldwide now.
Get in early, gospel and popular Christian music fans.
"No Turning Back" by Sherrell Mitchell –
https://music.apple.com/us/album/no-turning-back-feat-kevin-rappin-rev- mcafee-single/1500854221
https://music.apple.com/us/album/no-turning- back-feat-kevin-rappin-rev-mcafee-single/1500854221
https://www.amazon.com/Turning-Sherrell-Mitchell-Rappin-
McAfee/dp/B0859J8WWV/
Official Website –sherrellmitchell.com