YSDFM Skizzle releases new EP album 'The Cook Up'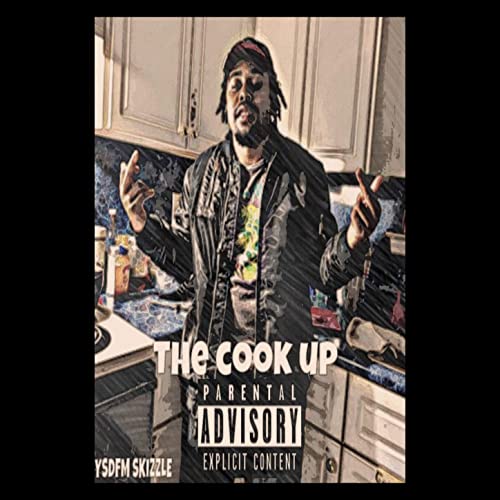 JEFFERSON COUNTY, Georgia, 2020-Mar-30 — /EPR Network/ — The songwriter and producer of rap and hip-hop known as YSDFM Skizzle has released his latest official EP album, "The Cook Up." The EP album contains five original YSDFM Skizzle tracks for an approximate total listening time of 10 minutes. It has been proudly published as an independent release without the involvement of the corporate music industry on the Heavy Armartishal Records record label. Laid back yet always in your face, "The Cook Up" showcases YSDFM Skizzle as one of the most intriguing rap and hip-hop artists of the year so far and promises that he has plenty more where that came from.
Jefferson County, Georgia's YSDFM Skizzle cites as main artistic influences Ugly God and Tyler the Creator. They aren't his first loves, however.
"My first moment of recognizing good music was Michael Jackson's 'Human Nature,'" Skizzle writes. "That's one of my favorite songs. I think my favorite song is Al B Sure's 'Night and Day.'"
YSDFM's own sound takes elements from each of these and adds something fresh and unique for a result unlike anything today's music fans have heard before. With an emphasis on mellow grooves, fun rhymes, and healthy doses of good humor, "The Cook Up" by YSDFM Skizzle has a little something for everybody.
YSDFM's tracks on "The Cook Up" vary both in tone and lyric theme. Asked to describe the overall meaning of his new record, Skizzle writes, "It's just a collection of different vibes that has its own individual messages."
In addition to his new, official EP drop, he's also got a steady stream of singles available for listening online.
"I have put out free material on DatPiff," the artist says. "I call it Old Skool SKIZZLE. I started producing most of my music now. I engineer myself, and I have some music. Just primarily a person that is not perfect, but knows a better way for myself."
"The Cook Up" by YSDFM Skizzle on the Heavy Armartishal Records label is available from over 600 quality digital music stores online worldwide now. Get in early, rap and hip-hop fans.
-S. McCauley
Lead Press Release Writer
"The Cook Up" by YSDFM Skizzle –
https://www.amazon.com/Cook-Up-Explicit-YSDFM-SKIZZLE/dp/B084KZMVGW/

Official Website –
skizzlebaby.com
Official Instagram –
@1ysdfm