01100110 releases debut EP "Seaside Hollows" and launches record label "Elektroakustische Tanzmusik."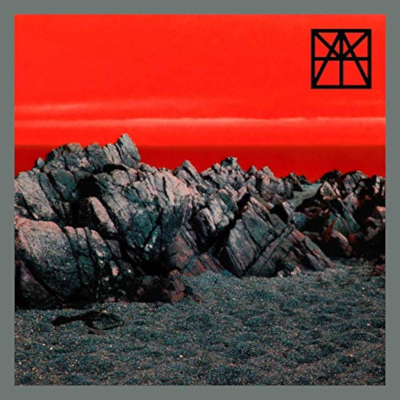 BERLIN, GERMANY, 2019-Sep-21 — /EPR Network/ — The emerging talent techno producer and DJ named 01100110 (#zeroelevenzero) has released his first EP, "Seaside Hollows." It has been proudly published as an independent release on his newborn record label "Elektroakustische Tanzmusik." Shadowy, vibrant, and electrifying, "Seaside Hollows" showcases 01100110 as one of the most intriguingly dark techno artists of the year so far and promises he has plenty more where that came from.
Berlin's 01100110 cites as main artistic influences dark ambient music from the 90's and 00's and gothic-adjacent dance music such as the industrial, EBM, darkwave and aggrotech subgenres. Compelled by the unique vibe of Berlins techno scene, it was clear from the first moment that this is the music he wants to make. 01100110's personal sound brings together elements from each of these influences and adds something fresh and unique for a result unlike anything today's techno fans have heard before. With an emphasis on subtlety, emergent space and resonant builds, "Seaside Hollows" by 01100110 is bound to stick in your ear.
Asked about the underlying concepts of his EP "Seaside Hollows," 01100110 says, "This EP is basically a study of sound and synesthesia. Sound, for me, is like a fabric that you can touch and feel, or a texture that you can look at. With this EP I want to invite my listeners to a journey and evoke a world of imagination."
As a DJ, 01100110 has been developing for himself a sound that he would label as "Doom Techno," based on his roots in gothic music, far away from the "oldschool" techno sound. Hence, his style can sometimes get almost disturbingly dark, but always in a way that it feels empowering to dance and moves with a strong driving force directed towards the audience. "In data sciences, the numbers 0 and 1 resemble the states 'false' and 'true,' and there is nothing in-between.", he says, "This is reflected in the digital capitalist society we are currently living in, as the individual is often reduced to its capacity of reproducting capital. And there seems to be no way out. But I want to give listeners and dancers a moment of tranquility apart from their everyday lives."
01100110 goes on to explain that he uses his music to focus on what lies in-between "true" and "false.
He considers this a space of imagination. "With my productions and DJ-sets I am constantly seeking new forms and ways to expand the scope of techno music by seeking more complex rhythms, compositional forms, and sonic landscapes. By deconstructing and expanding the forms of techno music I want to inspire my audience to attentive listening, new ways of dancing, and ultimately new ideas. I want to set in motion not only the body, but also the mind."
"Seaside Hollows" by 01100110 (#zeroelevenzero) is now available on the Bandcamp of his record label "Elektroakustische Tanzmusik," as well as on Beatport, Spotify and more than 600 other digital music stores online worldwide now. Get in early, techno fans.
"Seaside Hollows" by 01100110 –